Tempelhof 3
Kreßberg
74594
Schloss Tempelhof
Übersicht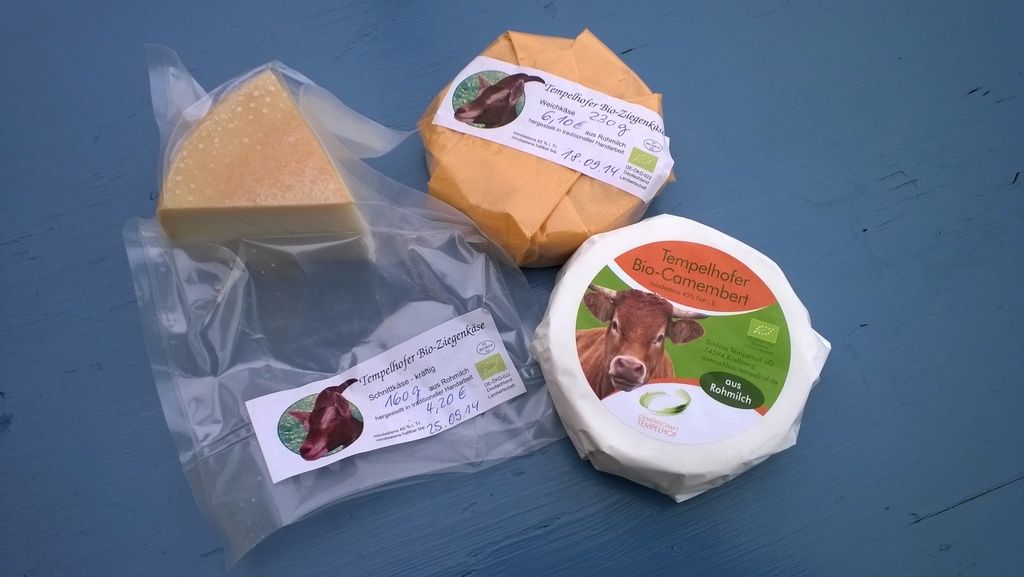 Am Tempelhof wird versucht mit verschiedenen Projekten die Permakultur ganz praktisch umzusetzen. In wachsender Zahl finden am Tempelhof Permakultur-Seminare zu verschiedenen Themen statt. Ab Juli 2016 ist es möglich, Mitglied der Solidarischen Landwirtschaft am Tempelhof zu werden und sich die reiche Ernte von biologischem Gemüse aus Freiland und Gewächshäusern, Milchprodukte von Ziege und Kuh, Honig, selbstgebackenes Brot und Saft von Streuobstwiesen zu teilen.
Hofladen:
Mo & Do 16.00 - 18.30 Uhr
Fr 14.00 - 18.30 Uhr
Sa 14.00 - 16.00 Uhr
Anfragen:
Mo - Fr 9.00 - 12.00 Uhr
Do 14.00 -16.00 Uhr
07957 9239-030
Javascript is required to view this map.
Verbindungen
Compare related sites, explore the related maps, find out about volunteering, how to get here and more. Soon, you will find ways to share this map here, too.
Every site using the same primary Icon on Open Green Map is automatically linked here. You can compare different approaches and solutions on this map and others around the world.
Andere Orte auf der Karte
Ähnliche Orte weltweit
Choose a connections category from the list on the left.
Auswirkungen
No impacts have been left for this site yet - be the first!