Lake Laurentian Conservation Area
Overview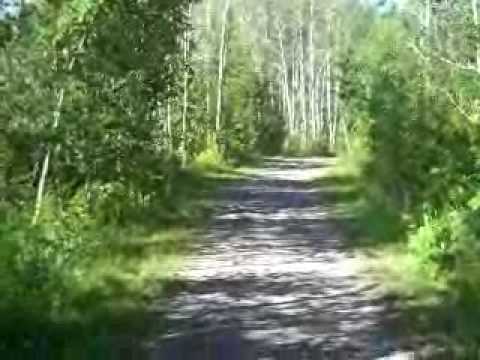 The Lake Laurentian Conservation Area is a scenic natural area located only ten minutes from downtown Sudbury. Easily accessible by car, the area offers 2,400 acres (950 hectares) of protected green space.
Twenty-three kilometres of diverse hiking, biking, and jogging trails give visitors access to the flora and fauna of the area, including a wetland protected by Ducks Unlimited. Trails are well marked and provide excellent bird watching and photo opportunities.Lake Laurentian Conservation Area has 20 km of trails groomed for cross-country skiing known as the Bio Ski and Snowshoe Trails. This is part of the Laurentian Nordic Ski Trails.
Imagine the remote tranquility of a wilderness setting, a man-made lake and pond, scenic lookouts, a self-guided nature trail, numerous wetland areas, hiking trails, bird watching areas, and snow shoeing and cross-country ski trails in winter.
The Lake Laurentian Conservation Area offers the photographer, nature watcher, and recreationist boundless opportunity to experience the wilds.
At Lake Laurentian children can...
* touch a frog
* eat juicy blueberries
* feed the birds
* learn to survive if lost in the woods
* see animal displays
* plant a tree
Program Activities
Since 1967, the interest in and use of the conservation area to provide environmental education programs for school groups and others has dramatically grown. At the conservation area, we offer a wide variety of outdoor interpretive subjects, suitable for all grade levels. We work with thousands of students and their teachers every year from the Sudbury area; from towns around northeastern Ontario, and from towns and cities around southern Ontario.
Every year children from around the Sudbury region can experience the wilds at Lake Laurentian by participating in "Camp Bitobig", our conservation day camp. The camp gives children an appreciation of our natural environment and an opportunity to participate in many outdoor activities. We must remember that our children will be the environmentalists of tomorrow.
The Lake Laurentian Conservation Area has something for everyone. Providing environmental education for over 40 years, is only one of the many benefits this facility provides. Imagine what would have happened to this land had it not been for the vision and determination of decision-makers of the day to see this scenic natural area protected for future generations.
(705) 674-5249
Javascript is required to view this map.
Connections
Compare related sites, explore the related maps, find out about volunteering, how to get here and more. Soon, you will find ways to share this map here, too.
Every site using the same primary Icon on Open Green Map is automatically linked here. You can compare different approaches and solutions on this map and others around the world.
Choose a connections category from the list on the left.
Multimedia
Lake Laurentian Conservation Area
Impacts
No impacts have been left for this site yet - be the first!