32 Spring Street
New York, NY
Lombardi's Pizzeria
Overview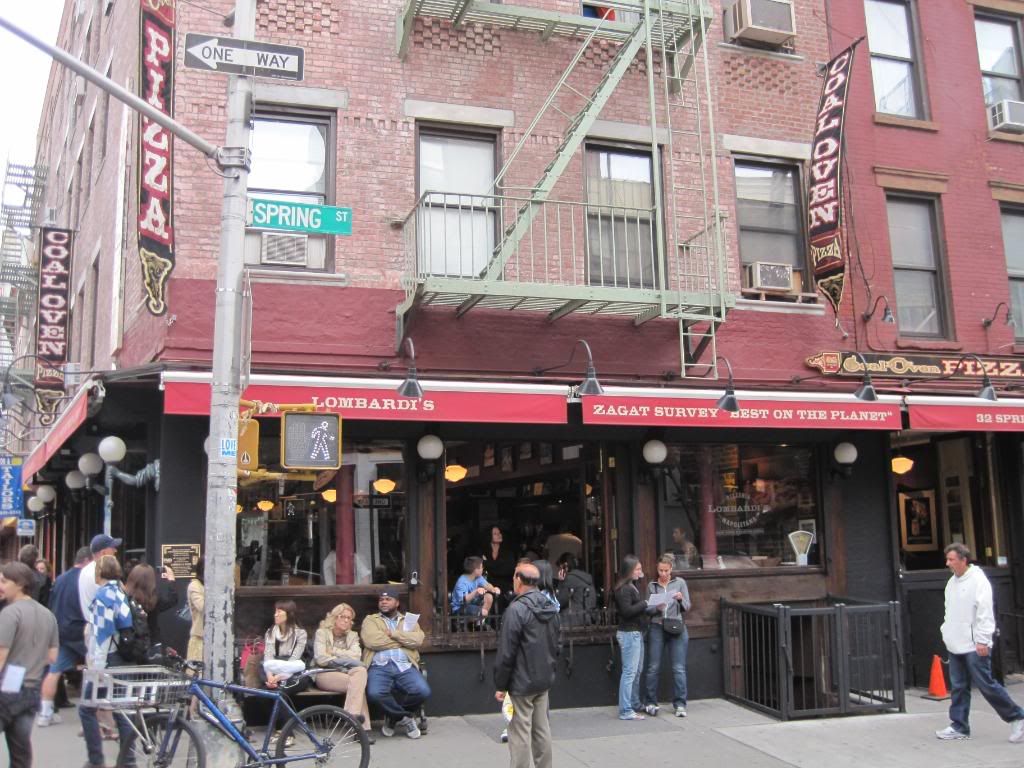 Lombardi's Pizzeria is the first and oldest pizzeria in the United States. In 1897 an Italian immigrant reinvented a Napoletana staple food into one of the worlds most eaten foods. New York City was the birth place of New York style pizza. During the year of 1905, Lombardi's was licensed by the City of New York, becoming America's First Pizzeria.
Lombardi's was originally a grocery store, but it soon became a popular stop for workers looking for something to take to work for lunch. Gennaro started selling tomato pies, which were wrapped in paper and tied with a string, and the many workers of Italian descent would take them to the job site. Most could not afford the entire pie, so it was often sold by the piece.
Javascript is required to view this map.
Connections
Compare related sites, explore the related maps, find out about volunteering, how to get here and more. Soon, you will find ways to share this map here, too.
Every site using the same primary Icon on Open Green Map is automatically linked here. You can compare different approaches and solutions on this map and others around the world.
Choose a connections category from the list on the left.
Impacts
No impacts have been left for this site yet - be the first!