155 Sullivan Street
New York, NY
St. Anthony of Padua's Roman Catholic Church
Overview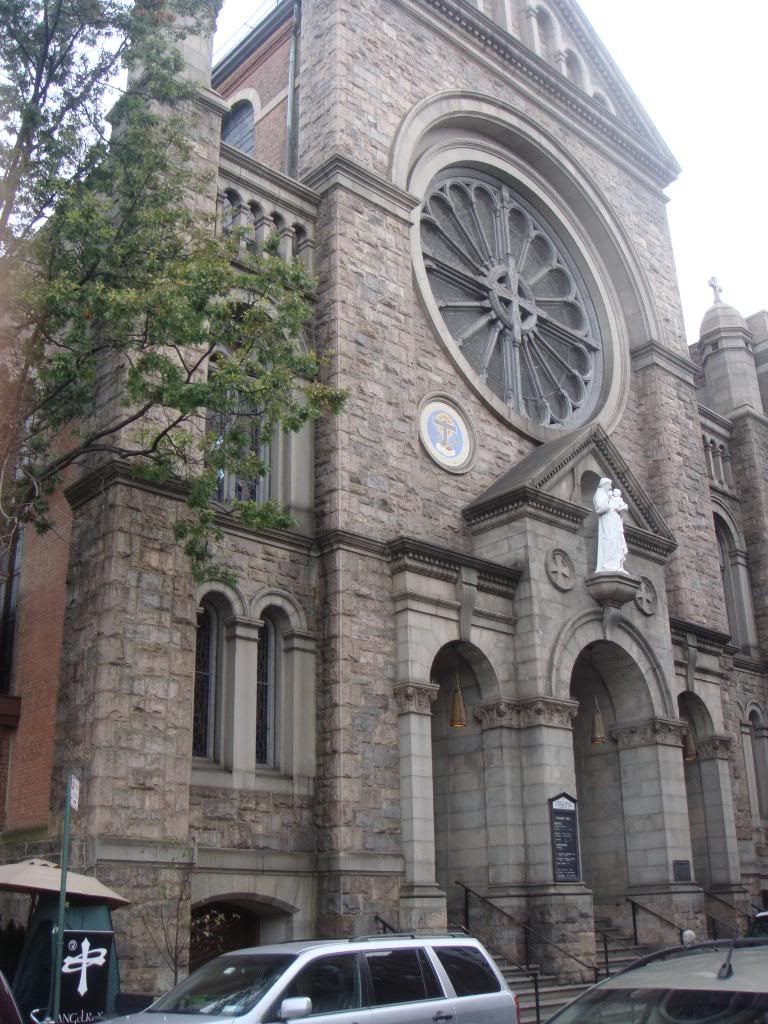 Completed in 1888 this church was dedicated to the wonder-working saint in a more prosperous part of the area, where Italian families often moved when they had done well on the Lower East Side. According to Harper's Monthly, the parish of St. Anthony was "attended by a superior class of Italians, all apparently prosperous and at peace with their environment - in a word, by notherners."
This distinction between northern and southern Italians lay in the fact that very few skilled workers and still fewer professionals chose to emigrate. The mass of immigrants were poorly educated peasants, primarily from the agricultural regions of the south. Like the educated German Jews, educated Italians were embarrassed to be associated with their peasant compatriots.
Javascript is required to view this map.
Connections
Compare related sites, explore the related maps, find out about volunteering, how to get here and more. Soon, you will find ways to share this map here, too.
Every site using the same primary Icon on Open Green Map is automatically linked here. You can compare different approaches and solutions on this map and others around the world.
Choose a connections category from the list on the left.
Impacts
No impacts have been left for this site yet - be the first!