260-264 Mulberry Street
New York City
Old St. Patrick's Cathedral
Overview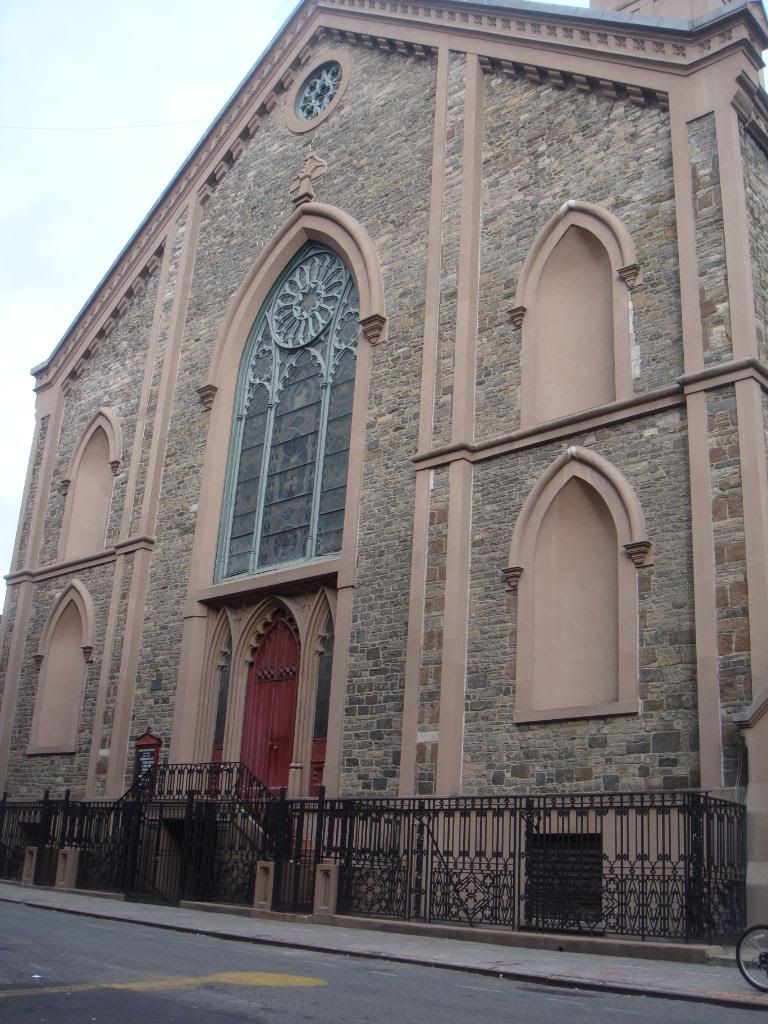 Old St. Patricks Cathedral is the Oldest Catholic Cathedral in the city, consecrated in 1815. It currently serves English, Spanish and Chinese speaking worshipers but it was built by the Irish immigrants to New York City and in 1882 an Italian sub-congregation was formed that met and worshiped in the basement. Only children of the Italian worshipers who attended Sunday school mixed with the Irish congregation, but not because they were not allowed in to the main church but because they choose to be separate.
Religiously, too, there were conflicts. From the Italian point of view, an Irish-dominated Catholic Church placed more stress on obedience than on joy. From the Irish point of view, the Italians, who held boisterous outdoor celebrations in extravagant worship of their saints, were little more than pagan idolators. Eventually, the basement congregation disolved as it gave support to nativist resentments.
Javascript is required to view this map.
Connections
Compare related sites, explore the related maps, find out about volunteering, how to get here and more. Soon, you will find ways to share this map here, too.
Every site using the same primary Icon on Open Green Map is automatically linked here. You can compare different approaches and solutions on this map and others around the world.
Choose a connections category from the list on the left.
Impacts
No impacts have been left for this site yet - be the first!