210 Bleeker St.
New York City
St. Benedict the Moor
このサイトについて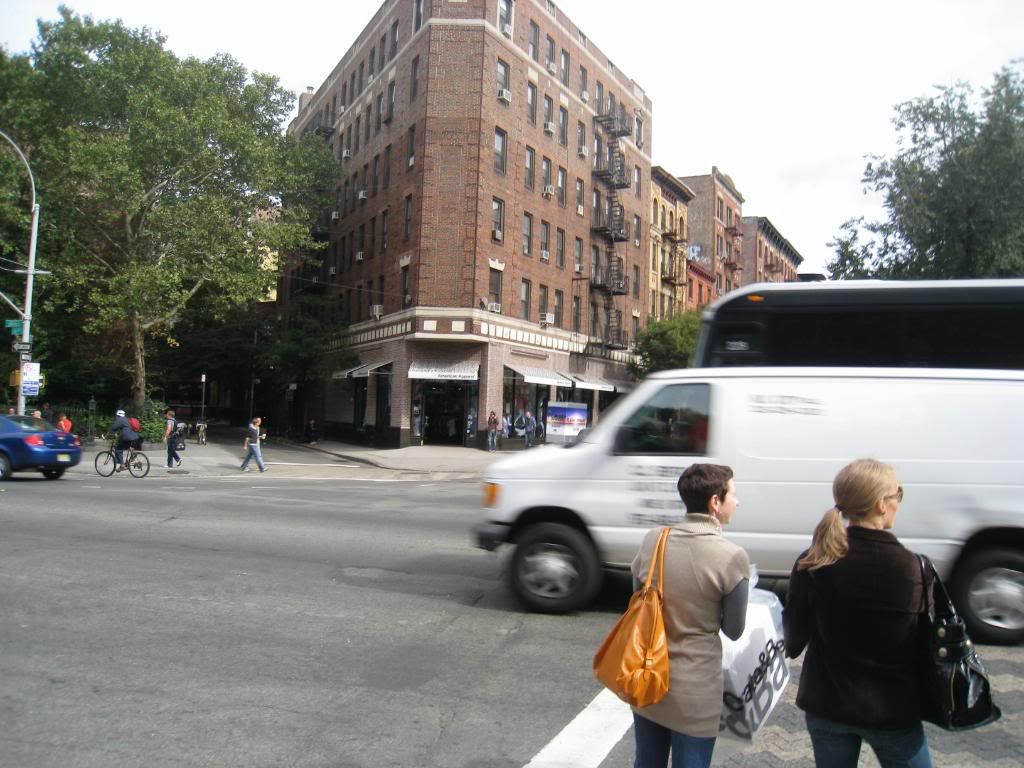 THEN:
The first Roman Catholic church for blacks north of the Mason-Dixon Line was established here in 1883. When an adjacent avenue was widened in 1927, the building was demolished and the congregation moved to West 53rd, in what was then a middle-class black neighborhood.
Source: Six Heritage Tours of the Lower East Side by Ruth Limmer in collaboration with NYC's Lower East Side Tenement Museum
NOW:
The CVS Pharmacy on University Place and 6th avenue showcase photographs and a mural of the history of this landmark. Once the subway stations started to be build more and more of the historic sites were demolished and relocated to Harlem. The 6th Avenue subway station marks the area where the church once existed. A elderly man who volunteers at the park across the street provides incredible information about the history of the lower east village. He recommends you find the two elderly men that hang out in the park on Sundays to get the "real scoop." They are both in there 90s and have lived in New York City most of their lives. They also enjoy being photographed!
Javascript is required to view this map.
コネクション
ここでは、関連したサイトと比較、地図の探索、ボランティアについてやこのサイトへの行きかたなどがわかります。
このグリーンサイトと同じ第一アイコンを指定しているサイトは自動的にここに表示されます。ここに表示されているほかのサイトを見て比較してみよう。
Choose a connections category from the list on the left.
インパクト
まだ誰からもインパクトは報告されていません!一番目になりませんか?