E. 10th Street and Second Avenue
New York City
St. Mark's-in-the-Bowery
このサイトについて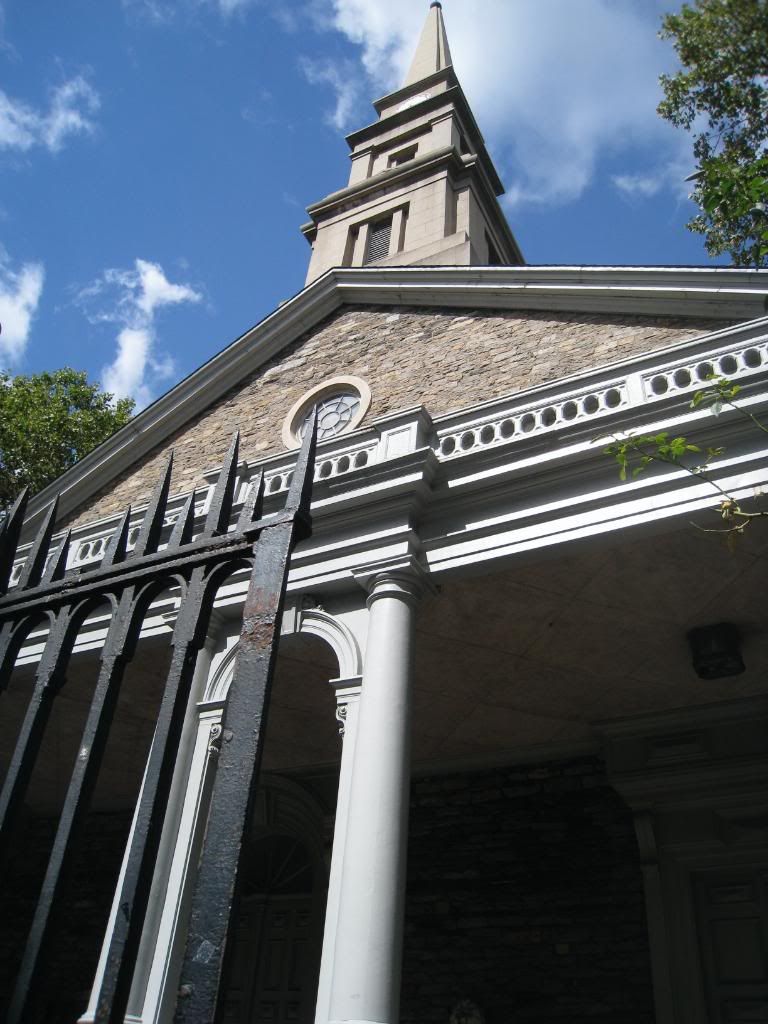 THEN:
Built in 1799; the original, Peter Stuyvesant's Dutch Reform chapel on "the Bouwerie," was sited on the same land. Although Peter Stuyvesant, the first governor of New Amsterdam only permitted religious observances of the Dutch Reform Church, records show that forty African slaves and freemen worshipped here during the years of Dutch rule.
Source: Six Heritage Tours by Ruth Limmer in collaboration with NYC's Lower East Side Tenement Museum
NOW:
Unfortunately, building and building grounds are in need of some tender care, the site does not do justice for the history it represents.
212 228 2781
Javascript is required to view this map.
コネクション
ここでは、関連したサイトと比較、地図の探索、ボランティアについてやこのサイトへの行きかたなどがわかります。
このグリーンサイトと同じ第一アイコンを指定しているサイトは自動的にここに表示されます。ここに表示されているほかのサイトを見て比較してみよう。
Choose a connections category from the list on the left.
インパクト
まだ誰からもインパクトは報告されていません!一番目になりませんか?