Cnr Voortrekker Road & Tallent Street
Parow Civic Centre
Cape Town
Community Residential Units Refurbishment Project- Parow Civic Centre
このサイトについて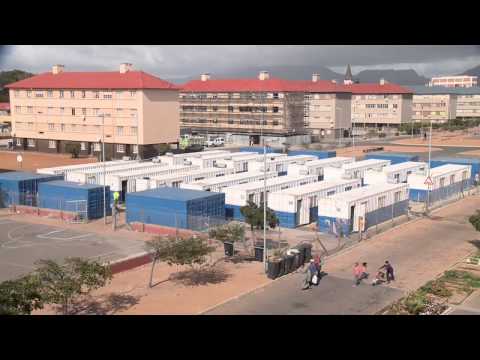 Poor quality subsidised Council housing – and surrounds – creates a vicious circle, encouraging lack of tenant care and pride. The City's Community Residential Units (CRU) refurbishment programme aims to provide upliftment for historically downtrodden communities. It involves general interior and exterior renovations to buildings, fencing, refuse management, area lighting, greening of surrounding areas and the provision of recreational facilities. The first phase was rolled out to about 17% of the City's 45 300 units.
NB:Please note that this project is located in an area subject to elevated levels of crime and you are thus advised to contact the housing office (details below) to make arrangements for any site visits.
Javascript is required to view this map.
コネクション
ここでは、関連したサイトと比較、地図の探索、ボランティアについてやこのサイトへの行きかたなどがわかります。
このグリーンサイトと同じ第一アイコンを指定しているサイトは自動的にここに表示されます。ここに表示されているほかのサイトを見て比較してみよう。
Choose a connections category from the list on the left.
インパクト
まだ誰からもインパクトは報告されていません!一番目になりませんか?