314 East 9th Street
New York
NY 10003
314-316 East 9th Street, Block 450, Lot #12
このサイトについて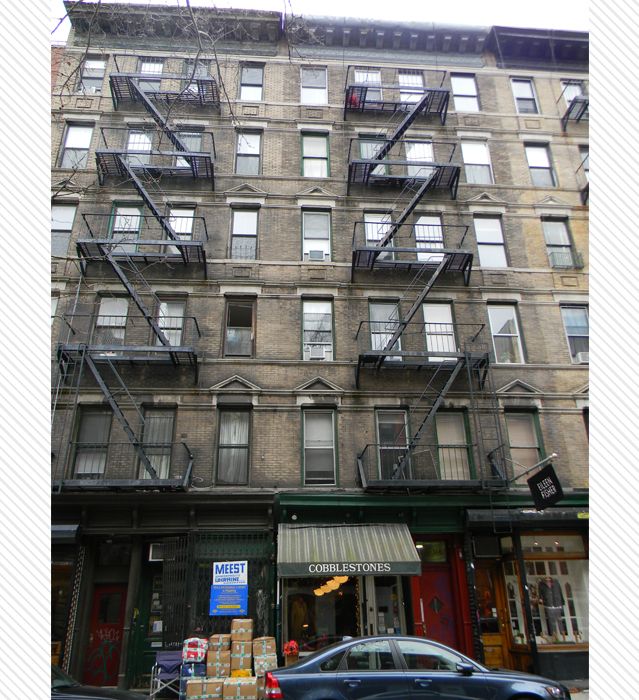 Current Use:
- Residential/Commercial 6 story building.
History:
- Original use: residential/commercial;
- Built in 1899 by Kertzer and Rohl (Architects);
- Original owner: Albert Hochster.
Overall Condition:
- Excellent overal condition.
What is there:
- Apartments;
- Cobblestone Vintage Clothing & Accessories (EcoBiz NYC);
- Think Closet Clothing Store.
Javascript is required to view this map.
コネクション
ここでは、関連したサイトと比較、地図の探索、ボランティアについてやこのサイトへの行きかたなどがわかります。
このグリーンサイトと同じ第一アイコンを指定しているサイトは自動的にここに表示されます。ここに表示されているほかのサイトを見て比較してみよう。
Choose a connections category from the list on the left.
インパクト
まだ誰からもインパクトは報告されていません!一番目になりませんか?