385 Broom Street
New York, NY
Caffe Roma
このサイトについて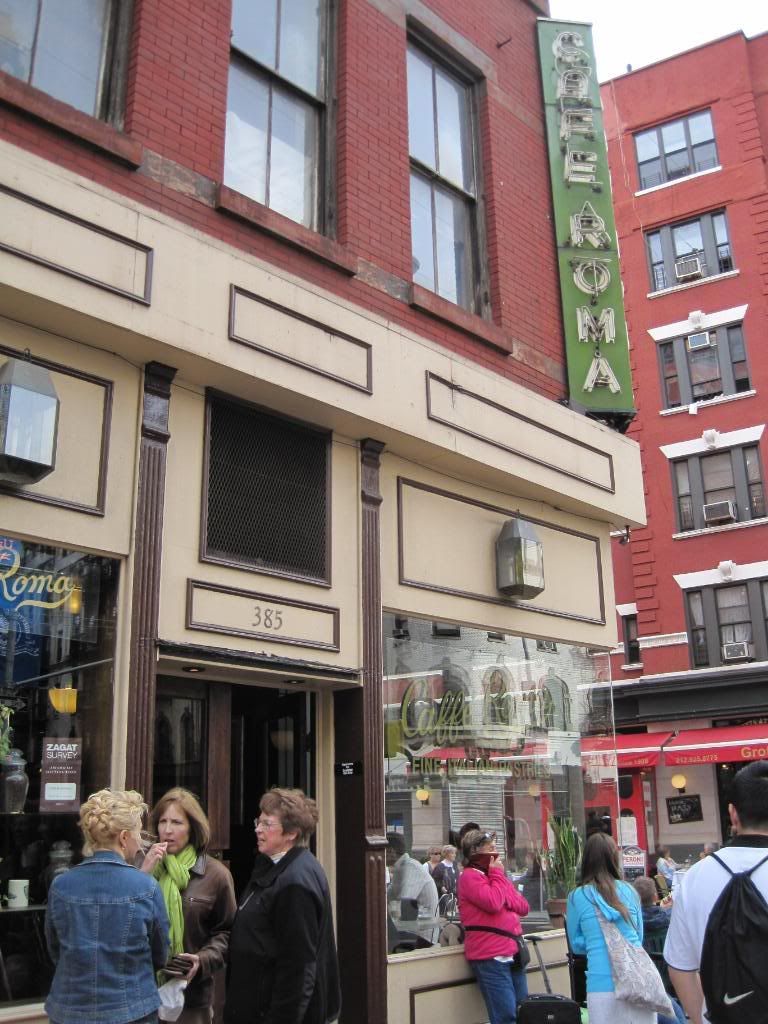 Opened in the 1900s, this cafe was originally known as Caffe Ronca and it still serves authentic Italian pastries and Coffee. In the 1920s the caffe was a favorite gathering spot for Italian actors. These actors were drawn to Caffe Ronca because of a wildly popular actor, Eduard Migliaccio, would drink his morning coffee there.
Eduard Migliaccio specialized in comedy and played the much loved character Farfariello, a stereotypical Neapolitan immigrant who spoke both English and Italian atrociously. By evoking pleasure, it transmuted individual pain into community pleasure.
Javascript is required to view this map.
コネクション
ここでは、関連したサイトと比較、地図の探索、ボランティアについてやこのサイトへの行きかたなどがわかります。
このグリーンサイトと同じ第一アイコンを指定しているサイトは自動的にここに表示されます。ここに表示されているほかのサイトを見て比較してみよう。
Choose a connections category from the list on the left.
インパクト
まだ誰からもインパクトは報告されていません!一番目になりませんか?