526 S. Main Street
Suite 230
Akron
OH
Polyflow
このサイトについて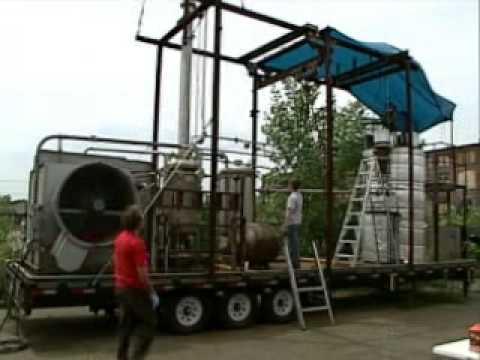 Polyflow offers an innovative technology that for the first time allows true recycling of mixed dirty plastic and rubber waste. Products of this process are gasoline, diesel fuel and most importantly, monomers and solvents that are viable feedstock for engineering polymers as alternatives to those normally made from crude oil and natural gas. Deployment of Polyflow's patented process nationwide will reduce our country's dependence on foreign crude oil over 3.5% annually. Greenhouse gas emissions produced by the incineration of plastic and rubber waste can be reduced by an estimated 70% through the adoption of Polyflow's recycling technology by the solid waste industry. The Polyflow Process offers an end of life solution to previously 'unrecyclable' polymers, such as tires, carpeting, and e-waste, which would otherwise be discarded in landfills or incinerated.
Javascript is required to view this map.
コネクション
ここでは、関連したサイトと比較、地図の探索、ボランティアについてやこのサイトへの行きかたなどがわかります。
このグリーンサイトと同じ第一アイコンを指定しているサイトは自動的にここに表示されます。ここに表示されているほかのサイトを見て比較してみよう。
Choose a connections category from the list on the left.
インパクト
まだ誰からもインパクトは報告されていません!一番目になりませんか?