88 Roebling Street
Brooklyn
NY 11211
Greenhouse Holistic
このサイトについて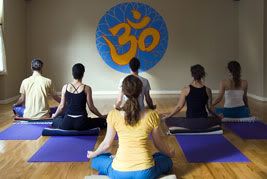 Greenhouse Holistic is a yoga/massage studio that offers spa treatments and workshops providing spiritual well-being. It has three location, the main one residing at 88 Roebling and North 7th, in Williamsburg, Brooklyn. This studio offers yoga, tai chi, belly dancing and pilates as classes to be scheduled. The also provide different workshops such as Acrobatics, Sampler Classes and Therapeutics. In order to schedule a spa or massage treatment, you must call and book an appointment. Greenhouse Holistic provides a calming atmosphere to its customers so they can grow spiritually and sensually. It is a great place to relax and renew one's body and mind. Besides care for your spirit the studio also sells organic beauty products including handmade soaps and lotions.
(347) 987-4526
Javascript is required to view this map.
コネクション
ここでは、関連したサイトと比較、地図の探索、ボランティアについてやこのサイトへの行きかたなどがわかります。
このグリーンサイトと同じ第一アイコンを指定しているサイトは自動的にここに表示されます。ここに表示されているほかのサイトを見て比較してみよう。
世界中の関連サイト
Shalu Dist., Taichung City
Choose a connections category from the list on the left.
インパクト
まだ誰からもインパクトは報告されていません!一番目になりませんか?