169 Bedford Ave
between 8th St & 7th St
Brooklyn
NY 11211
Organic Planet
このサイトについて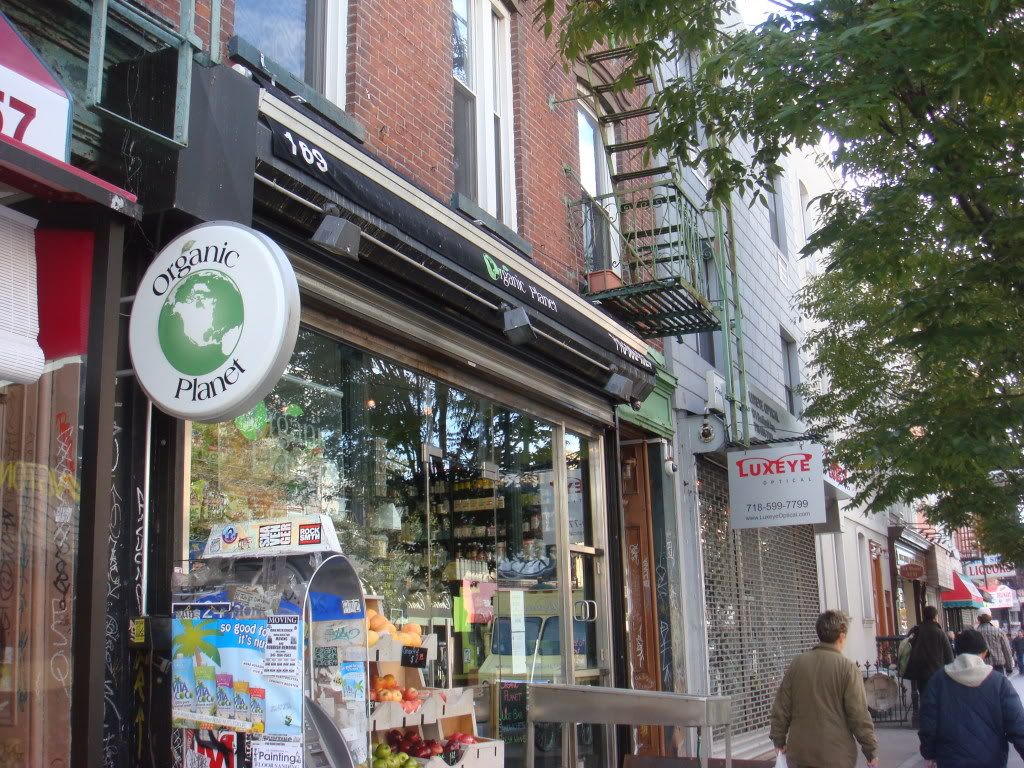 Organic Planet is a small organic convenience store residing in the midst of Williamsburg, Brooklyn. They offer their customers a healthy juice bar, where various juices and smoothies are combined based on your ingredient specifications. Organic Planet has a large selection of organic protein bars, vitamins, canned goods, household necessities, powders and other packaged snack foods. This cozy little snack shop is located close by the L train so it is quick and easy to get to.
(718) 388-8320
Javascript is required to view this map.
コネクション
ここでは、関連したサイトと比較、地図の探索、ボランティアについてやこのサイトへの行きかたなどがわかります。
このグリーンサイトと同じ第一アイコンを指定しているサイトは自動的にここに表示されます。ここに表示されているほかのサイトを見て比較してみよう。
Choose a connections category from the list on the left.
インパクト
まだ誰からもインパクトは報告されていません!一番目になりませんか?