115 25th street
Ogden
UT 84401
Artists and Heirlooms
このサイトについて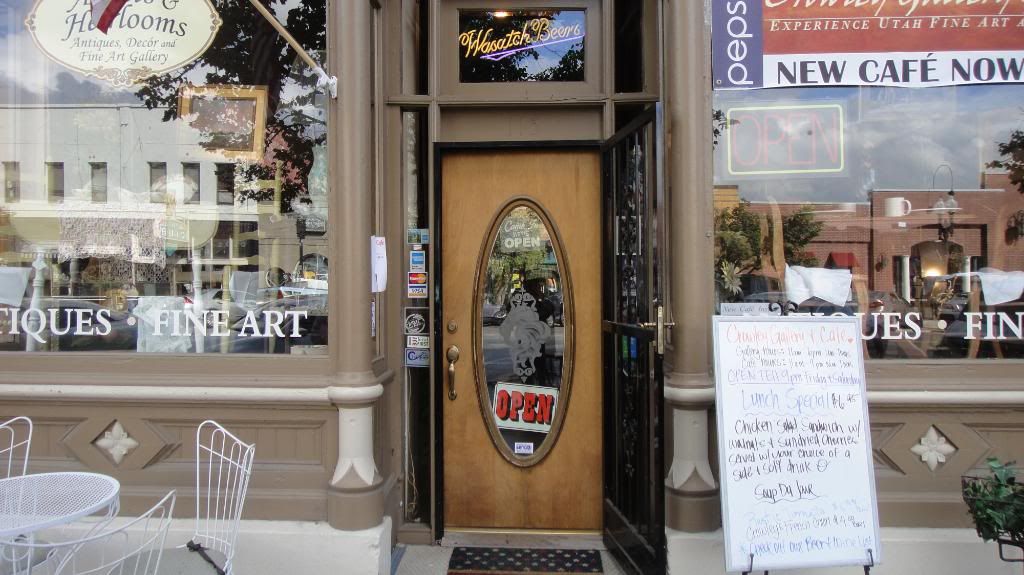 This antique shop features fine art, antiques, collectibles, jewelry, and home décor.
The main floor showcases beautiful artwork, antique furniture, décor, and exciting collectibles.
The Loft Gallery (on the second floor) features an artist of the month. Coinciding with the Ogden Art Stroll, the first Friday of each month from 6:00 to 9:00 p.m. you can meet the artist, enjoy light refreshment and listen to live music, during an open reception.
Gallery:
Mon-Thurs: 11:00am-6:00pm
Cafe:
Mon-Thurs: 11:00am-4:00pm
801-399-0606
Javascript is required to view this map.
コネクション
ここでは、関連したサイトと比較、地図の探索、ボランティアについてやこのサイトへの行きかたなどがわかります。
このグリーンサイトと同じ第一アイコンを指定しているサイトは自動的にここに表示されます。ここに表示されているほかのサイトを見て比較してみよう。
Choose a connections category from the list on the left.
インパクト
まだ誰からもインパクトは報告されていません!一番目になりませんか?