Washington Square Park
New York, NY
Statue of Garibaldi
개요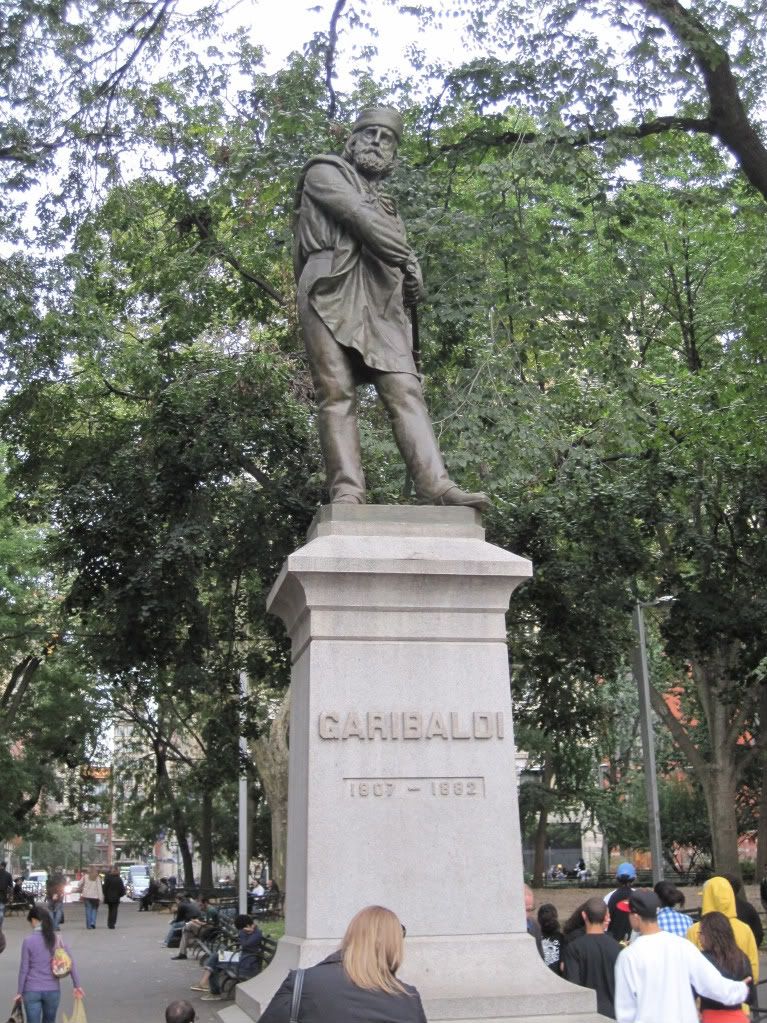 One of the great heroes of Italy, Giuseppe Garibaldi (1807-1892) was born in France and lived for a time in South America, where he fought in the Uruguayan civil war. But his fame rests in military achievements leading to the unification of Italy. In 1860, he conquered, and then turned over to the king of Sardinia, the kingdom of the Two Sicilies (Sicily and Naples). The next year, what we know today as Italy became untied under the Sardinian king, Victor Emmanuel II.
The statue, a gathering spot for Italians who lived nearby was also something of an embarrassment to them. This 1882 statue, presented to the City by Italians of New York, shows Garibaldi, left foot extended, drawing his sword with his right hand. Such a motion, if completed, would cause him to slice into his left knee. The sculptor, Giovanni Turini, was told of the mistake, but he died before he could correct it.
지도를 보기 위해 Javascript가 필요합니다.
Connections
Compare related sites, explore the related maps, find out about volunteering, how to get here and more. Soon, you will find ways to share this map here, too.
Every site using the same primary Icon on Open Green Map is automatically linked here. You can compare different approaches and solutions on this map and others around the world.
Choose a connections category from the list on the left.
Impacts
No impacts have been left for this site yet - be the first!