458 E. 40th street
Ogden
UT 84403
Temari
개요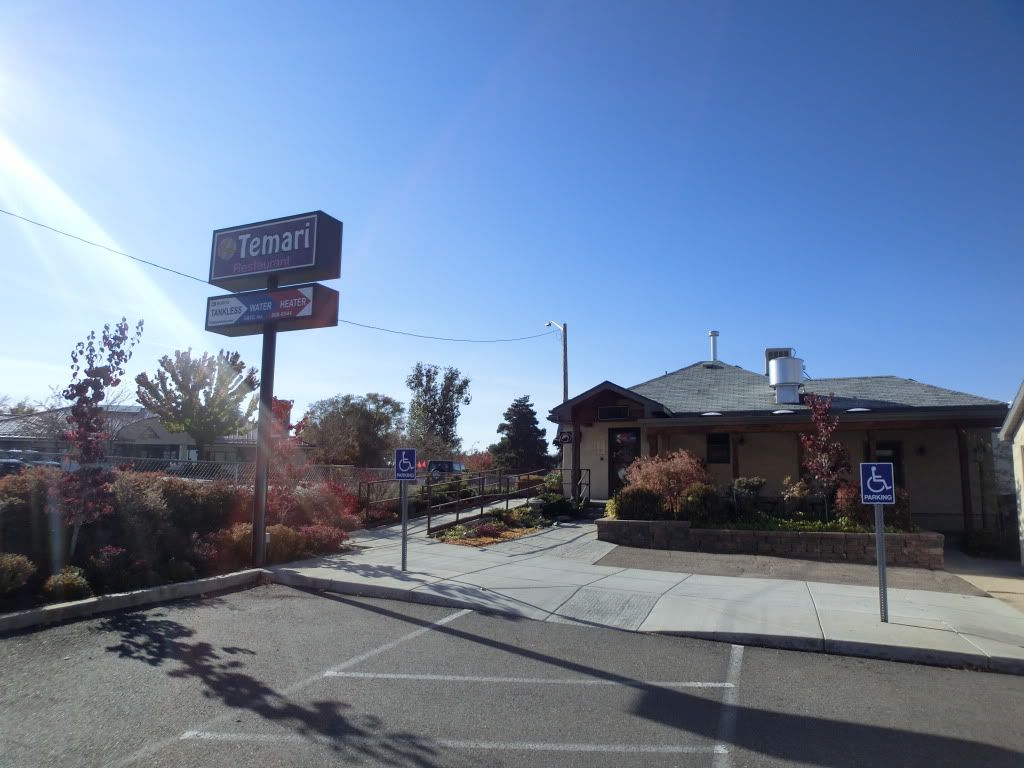 Japanese restaurant in the heart of Ogden city. Features healthy cuisine, and local foods, as well as a full sushi menu.
Appetizers
GYOZA Japanese style potstickers
AGEDASHI TOFU
SASHIMI
VEGETABLE TEMPURA
SHRIMP
Dinner Combo
most include salad, miso soup, steamed rice,
and vegetable tempura
$10.00 - 14.00
SHRIMP TEMPURA three battered jumbo shrimp with dipping ten-sauce and served with tempura vegetables
SALMON TERIYAKI fresh salmon steak grilled and served with our house teriyaki sauce and vegetable tempura
CHICKEN TERIYAKI
SUKIYAKI
TONKATSU breaded pork deep fried cutlet served with house katsu sauce includes tempura vegetables
DEEP FRIED SHRIMP 3 breaded jumbo shrimp served with katsu sauce and vegetable tempura
DEEP FRIED CHICKEN breaded chicken deep fried and served to dip in katsu sauce includes tempura vegatables
TUNA SASHIMI
SABA savory mackerel fish salted and simply grilled includes vegetable tempura
Donburi (bowl of rice) & Curry
include misi soup and salad
$ 8.00 - 10.00
KATSU-DON
OYAKO-DON
BEEF-DON
SHRIMP TERIYAKI DON
CHICKEN TERIYAKI-DON
BEEF TERIYAKI-DON
TOFU-DON
TEN-DON
SHRIMP YASAIITAME-DON
UNA-DON
CURRY RICE
KATSU CURRY
Noodles
include miso soup and salad
$10.00 - 13.00
NABEYAKI UDON
TEMPURA UDON
NIKU UDON
TEMPURA SOBA
YAKISOBA
Sushi
$6.00 - 10.00
SUMMER ROLL
CALIFORNIA ROLL
TUNA ROLL
RAINBOW ROLL
UNAGI ROLL
SALMON ROLL
TEMARI ROLL
Beverages
SOFT DRINKS
HERBAL TEA
GREEN TEA
(801) 399-9536
지도를 보기 위해 Javascript가 필요합니다.
Connections
Compare related sites, explore the related maps, find out about volunteering, how to get here and more. Soon, you will find ways to share this map here, too.
Every site using the same primary Icon on Open Green Map is automatically linked here. You can compare different approaches and solutions on this map and others around the world.
Choose a connections category from the list on the left.
Impacts
No impacts have been left for this site yet - be the first!