134 Second Avenue
New York
NY 10003
37 A St. Marks Place / 37 1/2 St. Marks Place / 132-134 Second Avenue, Block 450, Lot #1
Visão geral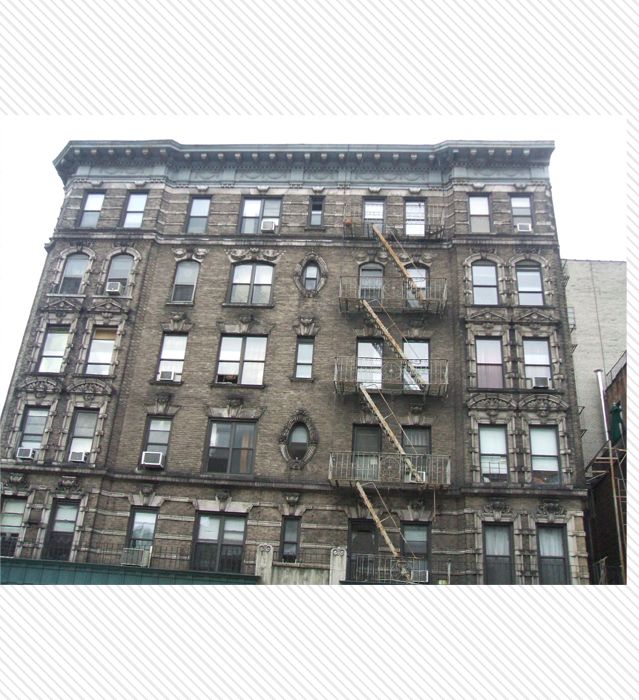 Current Use:
- Residential/Commercial 6 story building.
History:
- Original use: residential/commercial;
- Built in 1904 by George Frederick Pelham (architect);
- Original owner: Charles Weinstein.
Overal condition:
- Excellent overall condition;
- Beautifully maintained, beautiful facade.
What is there:
- Dallas BBQ Restaurant;
- Apartments.
Javascript is required to view this map.
Connections
Compare related sites, explore the related maps, find out about volunteering, how to get here and more. Soon, you will find ways to share this map here, too.
Every site using the same primary Icon on Open Green Map is automatically linked here. You can compare different approaches and solutions on this map and others around the world.
Choose a connections category from the list on the left.
Impacts
No impacts have been left for this site yet - be the first!