4653 N Broadway St
Chicago
IL
Uptown Bikes
Översikt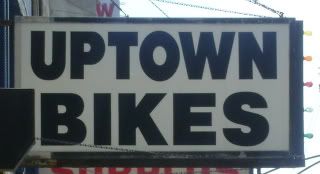 Uptown Bikes is a locally-owned business which sells and repairs bicycles. Their vision is to be an accessible community bike shop that celebrates all bikes for fun and commuting. They pride themselves in the principle of treating all bikes equally. They host bike mechanic workshops for women and transgender people twice a month.
773-728-5212
Javascript is required to view this map.
Kopplingar
Jämför relaterade platser, utforska de relaterade kartorna, ta reda på mer om volontärarbete, hur man kommer till en plats och mycket mer. Snart kommer du också att hitta sätt att dela denna kartan här.
Alla platser med samma primära ikon på Open Greenmap länkas automatiskt här. Du kan jämföra olika strategier och lösningar på denna karta och andra kartor runt om i världen.
Andra platser på denna karta
Relaterade platser i världen
Välj en kopplingskategori från listan till vänster.
Påverkan
Ingen påverkan har registrerats för denna plats än - du kan bli först!