135 2nd avenue
New York
10003
Ottendorfer Library
Översikt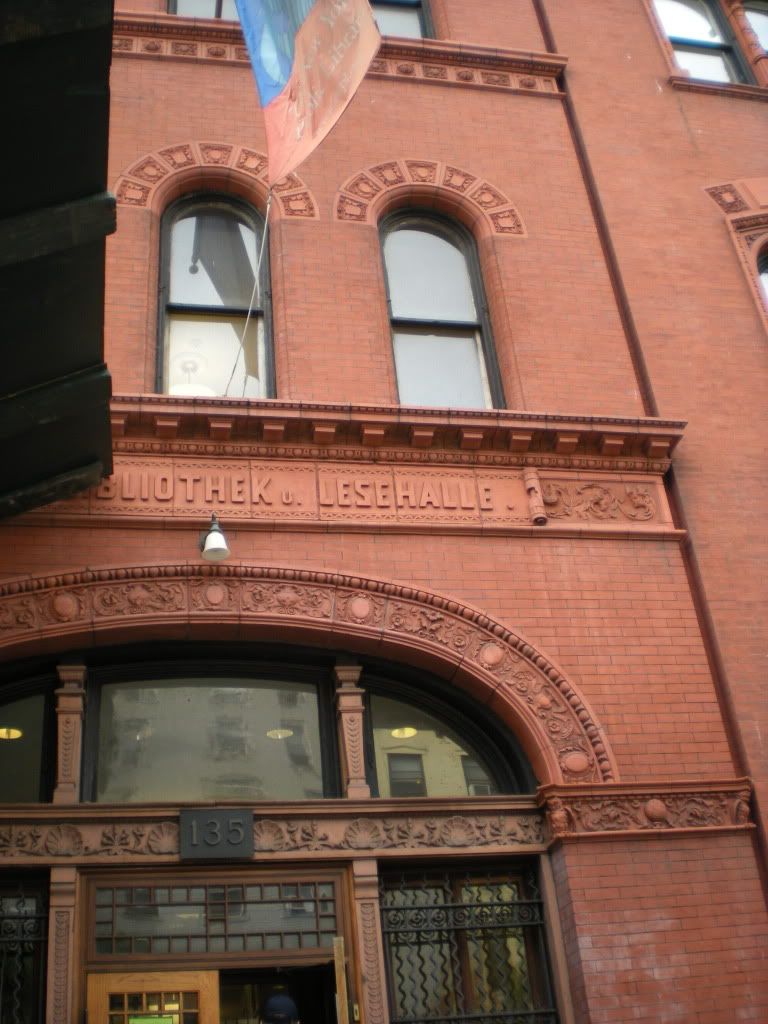 A building that once housed the Freie Leseverein, a free "reading club." Now the building is used as the Ottendorfer branch of the New York Public Library. It memorializes Oswald Ottendorfer, who was the publisher of the city's leading German language newspapers, New-Yorker Staats-Zeitung. Donated to the city in 1884, it became the first branch of the New York Free Circulating library. It is currently the oldest branch of the New York Public Library that remains in its original building. The library contains an historic German language collection.
Javascript is required to view this map.
Kopplingar
Jämför relaterade platser, utforska de relaterade kartorna, ta reda på mer om volontärarbete, hur man kommer till en plats och mycket mer. Snart kommer du också att hitta sätt att dela denna kartan här.
Alla platser med samma primära ikon på Open Greenmap länkas automatiskt här. Du kan jämföra olika strategier och lösningar på denna karta och andra kartor runt om i världen.
Andra platser på denna karta
Relaterade platser i världen
Välj en kopplingskategori från listan till vänster.
Påverkan
Ingen påverkan har registrerats för denna plats än - du kan bli först!