314 S. Main Street
Goshen
IN
Maple City Market
Översikt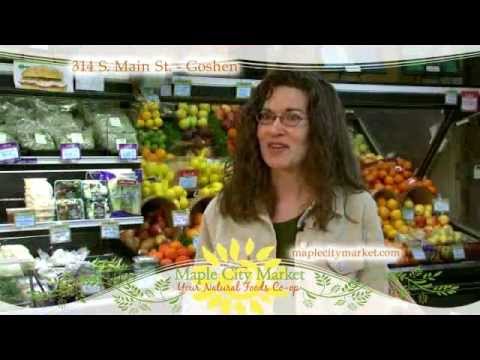 Natural Foods Grocery Store
Maple City Market believes that the most value and highest nutrition is achieved in food by using all natural, local and organic ingredients when possible.
Bulk foods:
Offer a wide variety of high quality ingredients available in just the right quantity. We have grains, beans, baking ingredients, granolas, snack items, teas, coffees, treats, nuts, seeds, dried fruits, nut butters, oils, honey and syrups, herbs and spices just to name a few. There are many organic, natural, raw and non-raw options available as well. Whether you're looking for local organic white and wheat flours, organic raw cashews, organic quinoa, or organic raw almond butter, to name a few, we will be happy to provide the amount you need.
MCM offers a several types of foods and products that include:
Organic
Non-GMO
Sustainably-Grown, Fair Trade
Non-Toxic
Local
Gluten Free
(574) 534-2355
Javascript is required to view this map.
Kopplingar
Jämför relaterade platser, utforska de relaterade kartorna, ta reda på mer om volontärarbete, hur man kommer till en plats och mycket mer. Snart kommer du också att hitta sätt att dela denna kartan här.
Alla platser med samma primära ikon på Open Greenmap länkas automatiskt här. Du kan jämföra olika strategier och lösningar på denna karta och andra kartor runt om i världen.
Andra platser på denna karta
Relaterade platser i världen
Välj en kopplingskategori från listan till vänster.
Multimedia
Maple City Market - I love it!
Påverkan
Ingen påverkan har registrerats för denna plats än - du kan bli först!