3 Kings Court
Haddonfield
NJ 08033
Haddonfield Information Center
Översikt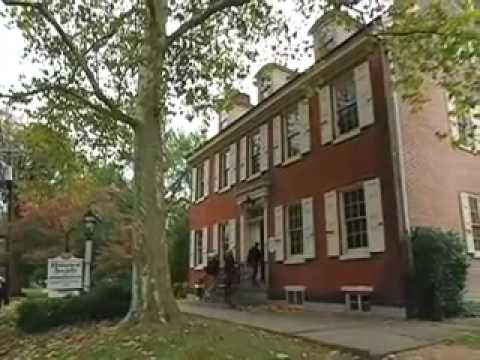 The Haddonfield visitor information center. If there is anything you need to know about Haddonfield, come to the Information Center where you can pick up an updated listing of downtown stores and professional offices, restaurant menus, a calendar of Haddonfield events and school information, a Borough map, plus information about town organizations, schools, Churches, and their current activities. Whether you're interested in volunteering for one of our town's service organizations, need a voter registration form or a registration application for your pet, or just another red recycling bucket, the Information Center staff can help.
Hours: Wednesday, Thursdays, Fridays, and Saturdays, 11am to 3pm.* By appointment only
Are open for extended hours during downtown events.
856-216-7253
Javascript is required to view this map.
Kopplingar
Jämför relaterade platser, utforska de relaterade kartorna, ta reda på mer om volontärarbete, hur man kommer till en plats och mycket mer. Snart kommer du också att hitta sätt att dela denna kartan här.
Alla platser med samma primära ikon på Open Greenmap länkas automatiskt här. Du kan jämföra olika strategier och lösningar på denna karta och andra kartor runt om i världen.
Andra platser på denna karta
Relaterade platser i världen
Välj en kopplingskategori från listan till vänster.
Påverkan
Ingen påverkan har registrerats för denna plats än - du kan bli först!