113 Baxter Street
New York, NY
Church of Most Precious Blood
Översikt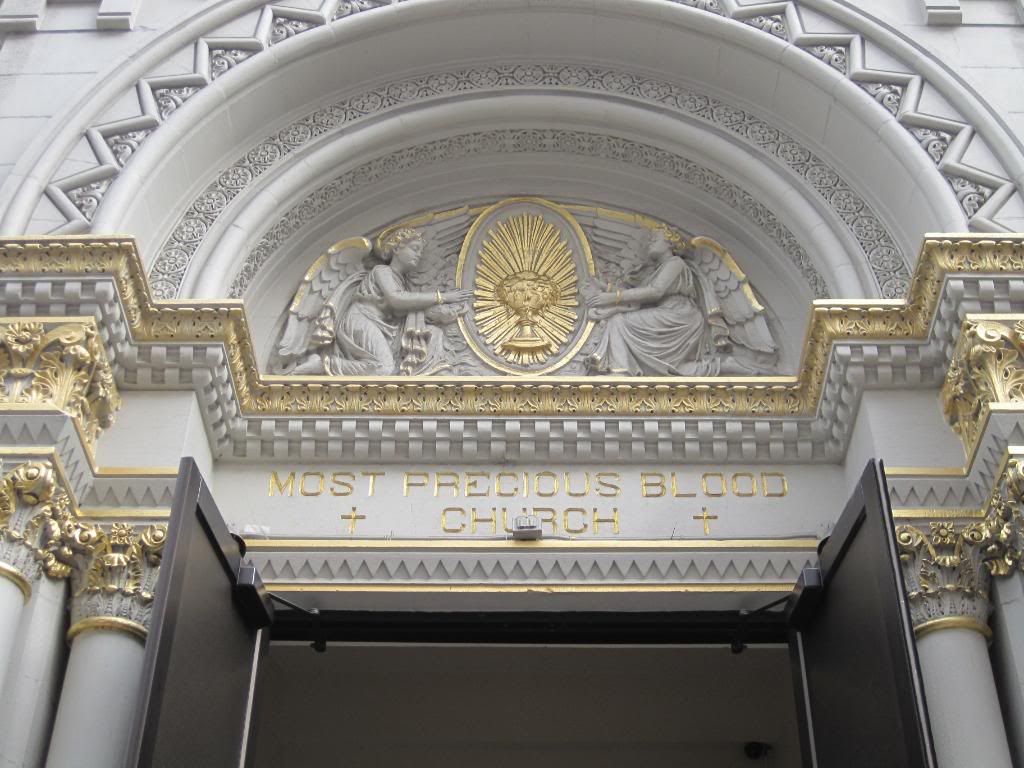 Since the church's creation in 1892, the great festival in honor of San Gennaro began from this church and continues to be celebrated every year. Every September, the feast is celebrated now with thousands of people of all races and religions participating in what has become one of the most joyous of the City's street fairs.
Festivals, feste, although also held for secular figures like Garibaldi and Columbus, were primarily associated with saints. In their honor, processions, blocks in length, moved through the streets from one church to another amid the noise of firecrackers and music, while hundreds of candles burned to light the streets. Religious feste also served as name-day parties for those carrying the name of the saint being celebrated. And special pastries, like the fried dumplings eaten with sugar or honey, the zeppole of San Giuseppe, served as a kind of birthday cake for the name-carrying celebrants of the community.
Javascript is required to view this map.
Kopplingar
Jämför relaterade platser, utforska de relaterade kartorna, ta reda på mer om volontärarbete, hur man kommer till en plats och mycket mer. Snart kommer du också att hitta sätt att dela denna kartan här.
Alla platser med samma primära ikon på Open Greenmap länkas automatiskt här. Du kan jämföra olika strategier och lösningar på denna karta och andra kartor runt om i världen.
Andra platser på denna karta
Relaterade platser i världen
Välj en kopplingskategori från listan till vänster.
Multimedia
San Gennaro Festival 2006
Påverkan
Ingen påverkan har registrerats för denna plats än - du kan bli först!