32 Spring Street
New York, NY
Lombardi's Pizzeria
Översikt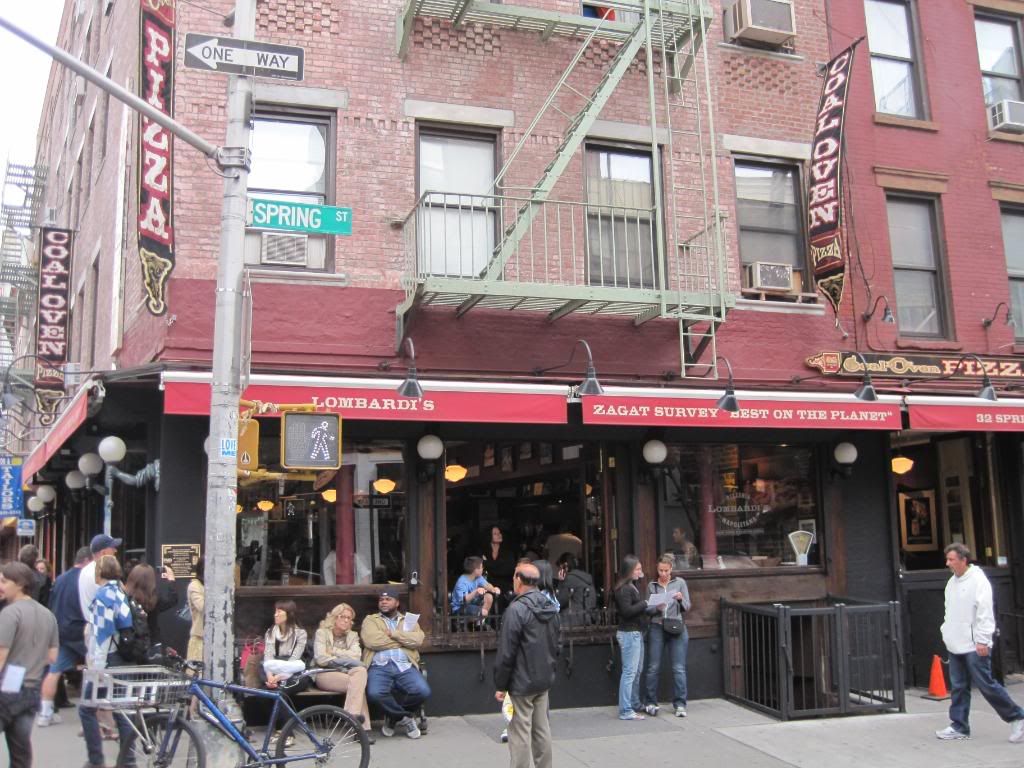 Lombardi's Pizzeria is the first and oldest pizzeria in the United States. In 1897 an Italian immigrant reinvented a Napoletana staple food into one of the worlds most eaten foods. New York City was the birth place of New York style pizza. During the year of 1905, Lombardi's was licensed by the City of New York, becoming America's First Pizzeria.
Lombardi's was originally a grocery store, but it soon became a popular stop for workers looking for something to take to work for lunch. Gennaro started selling tomato pies, which were wrapped in paper and tied with a string, and the many workers of Italian descent would take them to the job site. Most could not afford the entire pie, so it was often sold by the piece.
Javascript is required to view this map.
Kopplingar
Jämför relaterade platser, utforska de relaterade kartorna, ta reda på mer om volontärarbete, hur man kommer till en plats och mycket mer. Snart kommer du också att hitta sätt att dela denna kartan här.
Alla platser med samma primära ikon på Open Greenmap länkas automatiskt här. Du kan jämföra olika strategier och lösningar på denna karta och andra kartor runt om i världen.
Andra platser på denna karta
Relaterade platser i världen
Välj en kopplingskategori från listan till vänster.
Påverkan
Ingen påverkan har registrerats för denna plats än - du kan bli först!