3527 Atwood Ave.
Madison
WI
Olbrich Park and Gardens
Översikt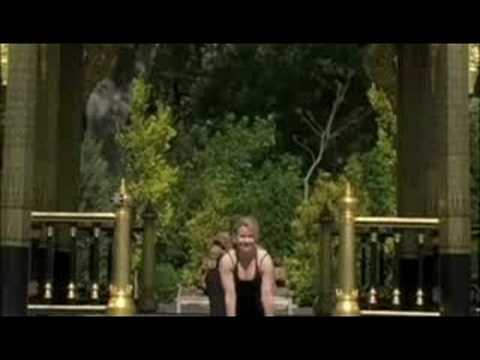 Gardens:
Olbrich Botanical Gardens features 16 acres of outdoor display gardens showcasing the beauty of Midwest hardy plants in a setting of prairie style architecture. Olbrich's Thai Pavilion and Garden, the only one in the continental United States, features an innovative tropical garden in the Midwest. In June, 2005 a new Rose Garden opened to the public with mixed borders of Midwest hardy shrub roses and perennials. The Bolz Conservatory, a sunny 50-foot-high glass pyramid, houses a diverse collection of tropical plants, a rushing waterfall, free-flying birds, and blooming orchids year-round. The Botanical Center is complete with a gift shop, horticultural library, and meeting rooms. Educational classes, programs, and events for adults and children are offered year round.
Park:
Whether you are looking for a day of leisure, a picnic with your family, or just a great place to revitalize, Olbrich Park is the place to be. Located on Madison's East side along the skirt of Lake Monona and adjacent to Olbrich Botanical Gardens, Olbrich Park is one of Madison's largest lakefront parks. With its diverse athletic facilities you are sure to enjoy a good game of soccer, volleyball, softball, or football. Bring a team or just a friend to play on the basketball or tennis courts. Olbrich Park has many amenities sure to interest anybody in any season. In the summer you can soothe yourself by watching the ducks, fishing off the pier, launching your boat or just savoring the beauty of the open water. Bring the kids for a swim at the beach or have playtime on the play equipment. During the winter months, take time to practice your skills at the ice skating rink or bring a sled and glide down the spacious sledding hill. The scenic skyline view of the isthmus adds serenity to an early morning jog and it adds a romantic glow to an evening stroll. Anytime is a great time to venture to one of Madison's first established city parks, Olbrich Park.
(608)246-4550
Javascript is required to view this map.
Kopplingar
Jämför relaterade platser, utforska de relaterade kartorna, ta reda på mer om volontärarbete, hur man kommer till en plats och mycket mer. Snart kommer du också att hitta sätt att dela denna kartan här.
Alla platser med samma primära ikon på Open Greenmap länkas automatiskt här. Du kan jämföra olika strategier och lösningar på denna karta och andra kartor runt om i världen.
Andra platser på denna karta
Relaterade platser i världen
Välj en kopplingskategori från listan till vänster.
Påverkan
Ingen påverkan har registrerats för denna plats än - du kan bli först!