23 North Pinckney Street
Madison
WI 53703
Old Fashioned Restaurant
Översikt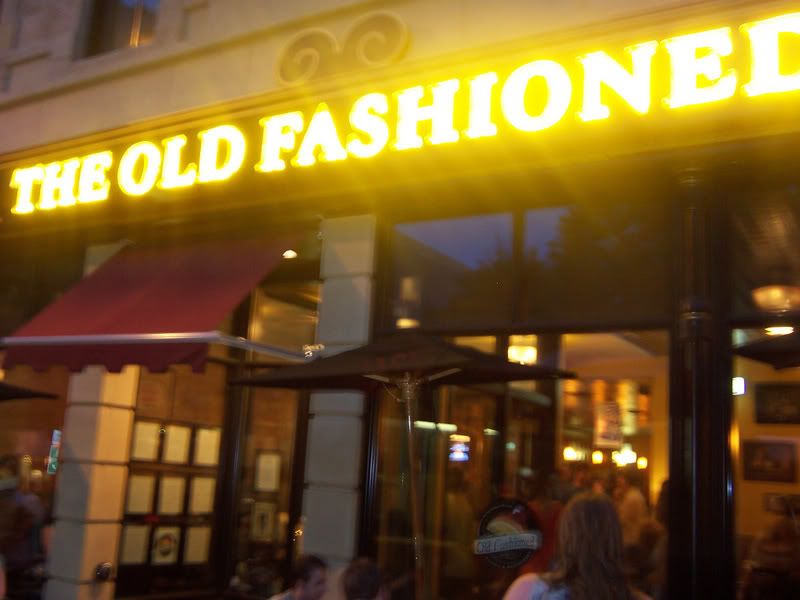 Remember eating at grandma's? We do. What about your first fish fry? We think of ours often. Imagine sitting around a northwoods campfire roasting marshmallows with friends. We completely understand.
When we founded The Old Fashioned in 2005, these were exactly the types of things we had in mind—every unique experience that makes Wisconsin so . . . Wisconsin. Maybe we're overstating the case, but we don't think so. When you live here, these things become a part of you.
That's why we chose to highlight meats, cheeses, produce, and local specialties from small Wisconsin producers. It's why we drive over 100 miles to Seymour to pick up a shipment of their world-famous soda (and of course, take back our empties). It's why we don't mind a jaunt to Sheboygan for brats and hard rolls. And it's why it's commonplace to find Willi Lehner from Bleu Mont Dairy sitting down with a cheese plate featuring a selection of his craft. These things are all as much a part of the Wisconsin culinary tradition as an ice-cold PBR paired with a spicy pickled egg, or Reuf's Meat Market landjaeger sausages.
We all make our homes here, and we grew up on the traditions of Friday fish fry, Saturday prime rib, and Sunday wood-fired chicken. We invite you to stop into our home-away-from-home and sample our selection of Wisconsin beers, wines, spirits, and specialty drinks. And of course to try our namesake: the classic, hand-muddled Old Fashioned.
608-310-4545
Javascript is required to view this map.
Kopplingar
Jämför relaterade platser, utforska de relaterade kartorna, ta reda på mer om volontärarbete, hur man kommer till en plats och mycket mer. Snart kommer du också att hitta sätt att dela denna kartan här.
Alla platser med samma primära ikon på Open Greenmap länkas automatiskt här. Du kan jämföra olika strategier och lösningar på denna karta och andra kartor runt om i världen.
Andra platser på denna karta
Relaterade platser i världen
Välj en kopplingskategori från listan till vänster.
Påverkan
Ingen påverkan har registrerats för denna plats än - du kan bli först!