810 Quayside Drive BC Canada
New Westminster
BC V3M 6B9
Royal City Farmer's Market
Översikt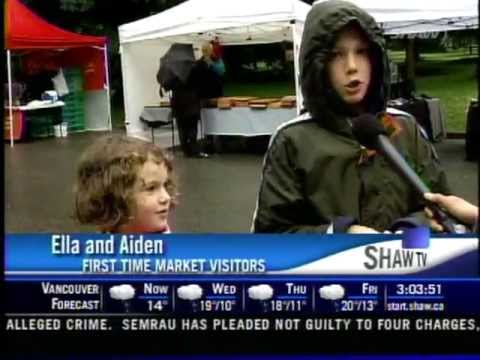 Winter Market is located at the River Market ( Inn at the Quay) and will be relocated to Tipperary Park in June.
RCFM mission: connecting with our heritage of having a vibrant city market, the Royal City Farmers Market Association brings locally grown and produced food to the community, thereby contributing to environmentally sustainable food production, local economic development, healthy eating, and food security.
The market features farm-fresh produce, plants, quality crafts from local artists and artisans, gourmet prepared foods, community information, live entertainment, and more.
WINTER MARKET
We are very excited to announce that this year's winter market will take place at River Market.We feel the vision of River Market complements what we do perfectly. The farmers' market will be on the first Saturday of the month from 10-2 and we invite you to join us to celebrate local food and crafts in the beautiful setting of River Market. All of your favourite vendors plus room for some new faces!
We'll be posting the vendor application in the next week or so, and we encourage everyone to mark their calendars for November 5, December 3, January 7, February 4, March 3, and April 7. We can't wait to see everyone in this new setting.
Spread the word! RCFM Winter Market at River Market, first Saturday of the month, November to April!
Check out www.RCFM.ca for more details
778-928-RCFM (7236)
Javascript is required to view this map.
Kopplingar
Jämför relaterade platser, utforska de relaterade kartorna, ta reda på mer om volontärarbete, hur man kommer till en plats och mycket mer. Snart kommer du också att hitta sätt att dela denna kartan här.
Alla platser med samma primära ikon på Open Greenmap länkas automatiskt här. Du kan jämföra olika strategier och lösningar på denna karta och andra kartor runt om i världen.
Andra platser på denna karta
Relaterade platser i världen
Välj en kopplingskategori från listan till vänster.
Påverkan
Ingen påverkan har registrerats för denna plats än - du kan bli först!