88 Roebling Street
Brooklyn
NY 11211
Greenhouse Holistic
Översikt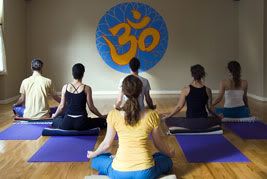 Greenhouse Holistic is a yoga/massage studio that offers spa treatments and workshops providing spiritual well-being. It has three location, the main one residing at 88 Roebling and North 7th, in Williamsburg, Brooklyn. This studio offers yoga, tai chi, belly dancing and pilates as classes to be scheduled. The also provide different workshops such as Acrobatics, Sampler Classes and Therapeutics. In order to schedule a spa or massage treatment, you must call and book an appointment. Greenhouse Holistic provides a calming atmosphere to its customers so they can grow spiritually and sensually. It is a great place to relax and renew one's body and mind. Besides care for your spirit the studio also sells organic beauty products including handmade soaps and lotions.
(347) 987-4526
Javascript is required to view this map.
Kopplingar
Jämför relaterade platser, utforska de relaterade kartorna, ta reda på mer om volontärarbete, hur man kommer till en plats och mycket mer. Snart kommer du också att hitta sätt att dela denna kartan här.
Alla platser med samma primära ikon på Open Greenmap länkas automatiskt här. Du kan jämföra olika strategier och lösningar på denna karta och andra kartor runt om i världen.
Andra platser på denna karta
Relaterade platser i världen
Välj en kopplingskategori från listan till vänster.
Påverkan
Ingen påverkan har registrerats för denna plats än - du kan bli först!