169 Bedford Ave
between 8th St & 7th St
Brooklyn
NY 11211
Organic Planet
Översikt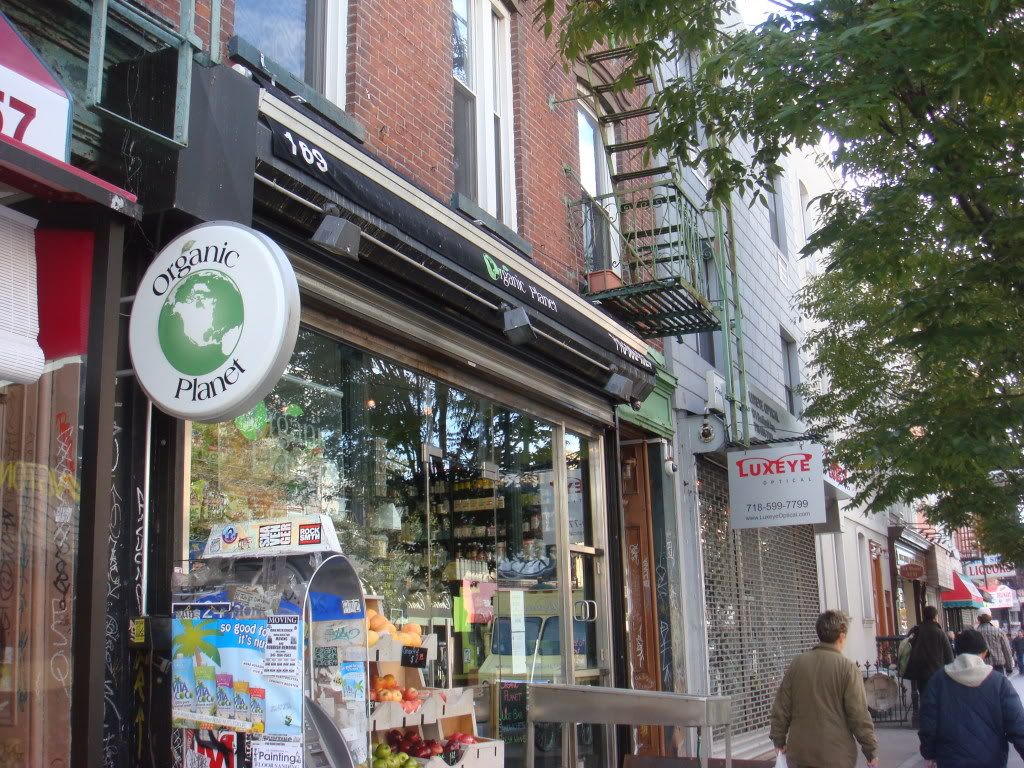 Organic Planet is a small organic convenience store residing in the midst of Williamsburg, Brooklyn. They offer their customers a healthy juice bar, where various juices and smoothies are combined based on your ingredient specifications. Organic Planet has a large selection of organic protein bars, vitamins, canned goods, household necessities, powders and other packaged snack foods. This cozy little snack shop is located close by the L train so it is quick and easy to get to.
(718) 388-8320
Javascript is required to view this map.
Kopplingar
Jämför relaterade platser, utforska de relaterade kartorna, ta reda på mer om volontärarbete, hur man kommer till en plats och mycket mer. Snart kommer du också att hitta sätt att dela denna kartan här.
Alla platser med samma primära ikon på Open Greenmap länkas automatiskt här. Du kan jämföra olika strategier och lösningar på denna karta och andra kartor runt om i världen.
Andra platser på denna karta
Relaterade platser i världen
Välj en kopplingskategori från listan till vänster.
Påverkan
Ingen påverkan har registrerats för denna plats än - du kan bli först!