Ye Olde Salt Bike Shoppe
Översikt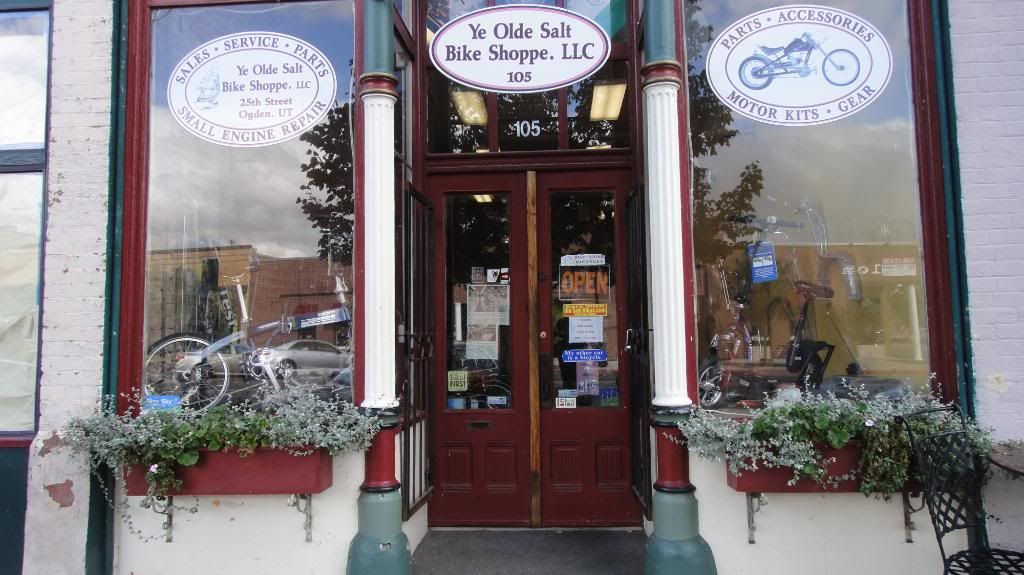 Ever wonder what a Light Electric Vehicle (LEV) is? Pop into the Olde Salt Bike Shoppe and find out. It has the heart of a bicycle, the soul of a scooter and will save you big at the pump. It's even Frontrunner friendly. It offers unassisted power for up to 20 miles. Could be the wave of the future but then again, so could the Olde Salt's 3G Primitive (looks like a '40s cop bike); the Felt Racing LilBastard with 24-inch rims with 3-inch fat tires; or the Chicago Bears bike. From such specialty cruisers to electrics to commuter bikes and choppers, this shop is all about a fun ride that leaves a thin carbon wheelprint.
Hours
Sun-Mon: Closed
Tues-Sat: 10:00am-5:00pm
801-334-6500
Javascript is required to view this map.
Kopplingar
Jämför relaterade platser, utforska de relaterade kartorna, ta reda på mer om volontärarbete, hur man kommer till en plats och mycket mer. Snart kommer du också att hitta sätt att dela denna kartan här.
Alla platser med samma primära ikon på Open Greenmap länkas automatiskt här. Du kan jämföra olika strategier och lösningar på denna karta och andra kartor runt om i världen.
Andra platser på denna karta
Relaterade platser i världen
Välj en kopplingskategori från listan till vänster.
Påverkan
Ingen påverkan har registrerats för denna plats än - du kan bli först!