E. 10th Street and Second Avenue
New York City
St. Mark's-in-the-Bowery
概览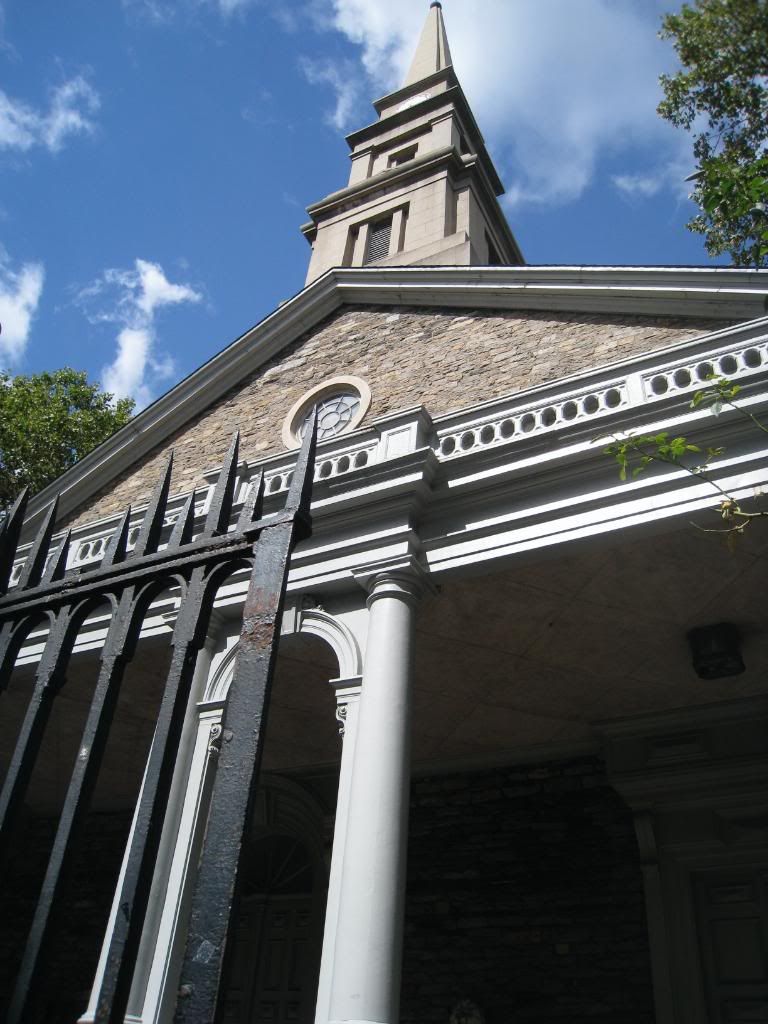 THEN:
Built in 1799; the original, Peter Stuyvesant's Dutch Reform chapel on "the Bouwerie," was sited on the same land. Although Peter Stuyvesant, the first governor of New Amsterdam only permitted religious observances of the Dutch Reform Church, records show that forty African slaves and freemen worshipped here during the years of Dutch rule.
Source: Six Heritage Tours by Ruth Limmer in collaboration with NYC's Lower East Side Tenement Museum
NOW:
Unfortunately, building and building grounds are in need of some tender care, the site does not do justice for the history it represents.
212 228 2781
Javascript is required to view this map.
Connections
Compare related sites, explore the related maps, find out about volunteering, how to get here and more. Soon, you will find ways to share this map here, too.
Every site using the same primary Icon on Open Green Map is automatically linked here. You can compare different approaches and solutions on this map and others around the world.
Choose a connections category from the list on the left.
Impacts
No impacts have been left for this site yet - be the first!