Tompkins Square Park
Overview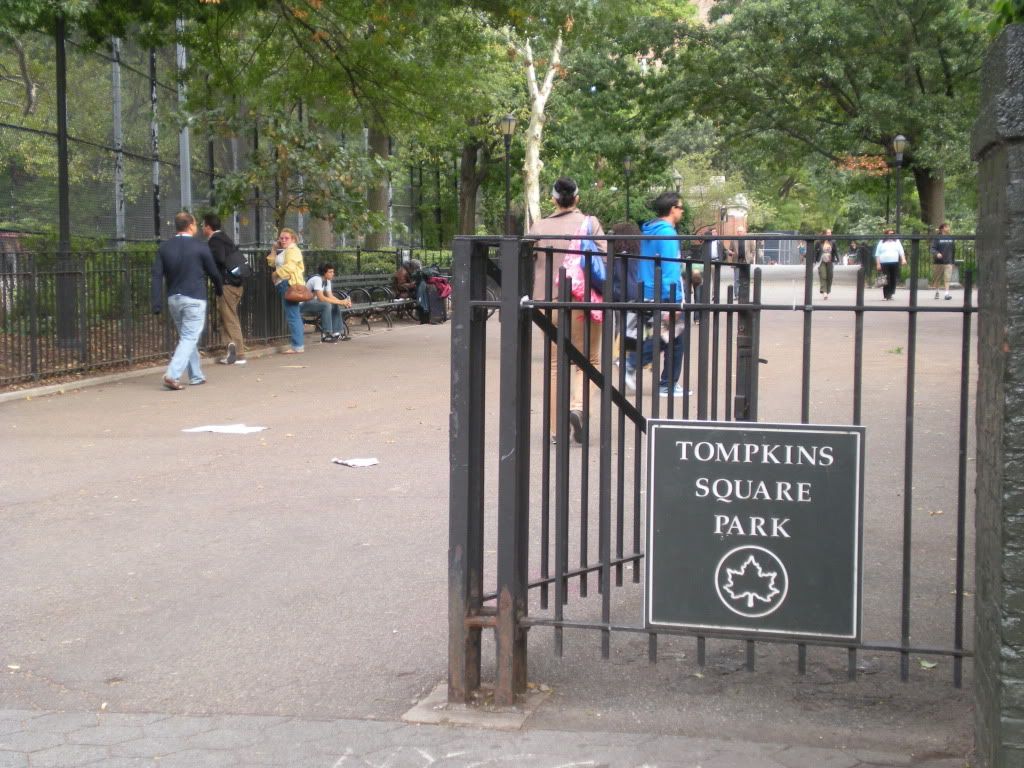 Once known as the Weisse Garten (White Garden), Tompkins Square Park was the geographical center of late Kleindeutschland (Little Germany) and the endpoint of the community's Sunday strolls. Historically, the park also held parades and riots. In 1974, during the depression, about 6,000 residents went on the streets and asked for public works programs to relieve the unemployment and hunger. It caused a bloody fight between the demonstrators, who were mostly immigrants, and the police force. Out of 46 people who were jailed, 26 were Germans.
This brutal violence led the leaders of the immigrant community to protest the police, but it failed to get the attention from the general neighborhood of Kleindeutschland. The Mayor William Havemeyer, a German descent, dismissed the protesters by saying, "Public work programs belong to other countries, not ours."
Javascript is required to view this map.
Connections
Compare related sites, explore the related maps, find out about volunteering, how to get here and more. Soon, you will find ways to share this map here, too.
Every site using the same primary Icon on Open Green Map is automatically linked here. You can compare different approaches and solutions on this map and others around the world.
Choose a connections category from the list on the left.
Impacts
No impacts have been left for this site yet - be the first!